Back to Formia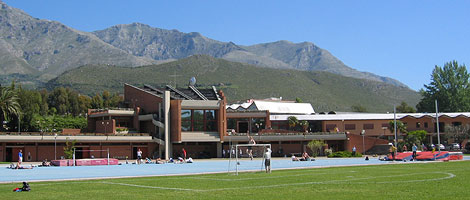 This weekend I'm off to Formia for a couple of days training together with the others in the Swedish sprint team. Formia is located a one hour train ride outside Rome in Italy.
We've been to Formia a couple of times and it's one of the absolutely best places for athletics in Europe. The Italian Olympic Committee, CONI, runs a really good training complex, it's a bit like Bosön here in Sweden actually, and they got strength facilities, a great athletics track and an indoor 150m straight for the occasional rainy day. You live and eat all meals on the same place as well, so you don't really have to think about anything except training.
We keep our fingers crossed for some nice weather and some really good training sessions. Talk to you soon.